Camera supraveghere exterior ROTATIVA IP wireless SIM 4G Full HD Sony 1920x1080p 10X Zoom Optic, Sd Card
971,04 

RON
(TVA inclus)
1.069,81 

RON
Costurile de livrare afisate pe site sunt valabile doar in Romania ! Livrarile in afara Romaniei se fac prin firmele de curierar DHL/DPD contracost (Veti fi contactati de catre colegii de la vanzari pentru cotatiile de transport)
Descriere
Camera video IP Full HD de exterior profesionala rotativa suporta sim 4g din orice retea mobila din Romania.
1. Built-in memory to store the setting data, which can not be lost after power off
2. Continuous 355°pan turning, 90° tilt turning
3. Wi-Fi/802.11/b/g/n,support PC CMS control
4. Support Hikvision, DaHuaetcNVR, ONVIF platform access, support for mainstream ONVIF NVR protocol access
Motion detection, email alert, FTP upload
Support Video Mask and Special Area Detection
7. Built-in power surge/lightning protection
8. Support IE remote browse their password for remote management, streaming media forwarding phone HD monitor
Supports 355 degree automatic scanning;Support two points between cruise; Support preset point; Rotational speed can be adjusted
P2P,PNP, Plug&play, QR code scanning to view on iPhone and android Mobiles
11. Abnormal automatic recovery, network outages automatically connect function
12. Hardware compression, watchdog, 32M Flash, 128M DDR2
13. 264 video encoding,support dual-stream, AVI format; Support stream 0.1M ~6Mpbs Adjustable.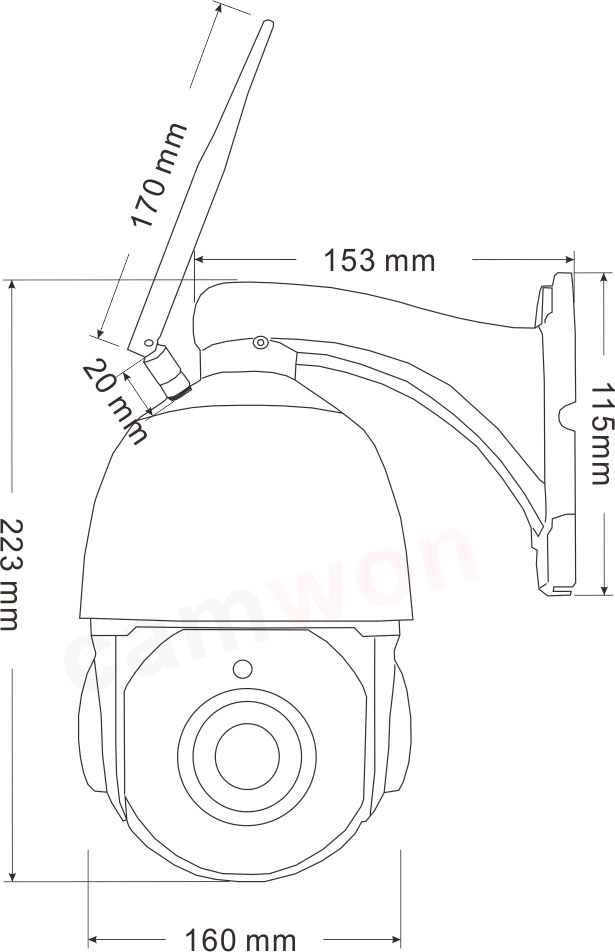 SPECIFICATION
• Support 4G SIM Card
• 10X Optical Zoom
• IR Led: 6pcsIR Range: 80m
• Vandalproof Aluminum Shell
• Outdoor Water Resistance IP66
• Pan Range: 0°~360° endless; Tilt:
0°~93° • Pan
Speed: 60°/sec; Tilt Speed: 30°/sec
• Lightning Protection:Transient
Voltage 6000V
• Size: ¢160 x 232(H)mm Weight:
5.0kg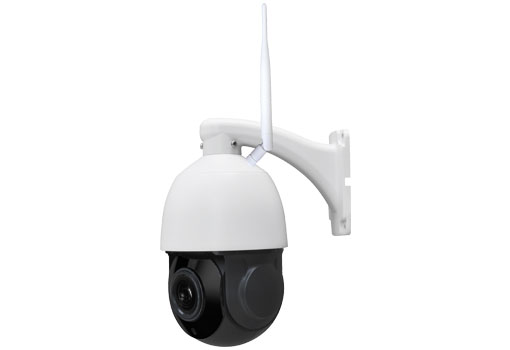 RESOLUTION
Sony Stavis Lents
IMX335+Huawei Hisilicon
HI3516E
Main Stream: 1080P@25fps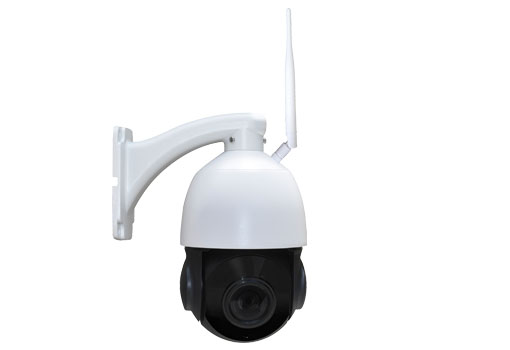 FEATURE
4" Metal
ShellMedium
Speed 20X
Wireless IPC
_